Editor's Review :
Paper.io 2 is a video game for Android and iOS in the style of Slither.io. The game is a sequel to Paper.io, with improvements in graphics and gameplay. In control of a cube, scribble across the map to expand its colored area and defeat all opponents. Paper.io 2 is a minimalist game that can relieve stress and excite at the same time. Paper.io 2 Gameplay Paper.io 2 is an addictive arcade game with fun gameplay. The gameplay of Paper.io 2 is so simple. A cube appears on a small piece of territory on the screen and starts moving in different directions. The player must control it and move her finger across the screen to achieve the goal. The game looks very simple. But you have to keep in mind that many players want to capture the entire territory, including yours. So if you are greedy or hesitate, you will destroy in a moment. To do this, you need to take the figure out of your area and be sure to return. For the sake of clarity, a colored trail is drawn behind the figure. You can attach both parts of the general playing field and rivals to your territory. Then, you need to drive into them and return to yourself. The selected piece will join the existing one and will be painted in the color of the figure. The tricky part of the process is that Paper.io 2 is very easy to play. First, no one, not even the player himself, should cross the trail. Second, it is not very convenient: sometimes during the seizure of territory. Third, there is an automatic desire to write on the field some exciting piece, for example, an eight. Immediately I remember the "Snake," which ended when it ran into itself. Also, the trail should not be crossed by opponents. Because of this, you should not stay outside your area for too long. It increases the danger from other players. Hence, to remove someone, it is necessary to cross someone else's color print. Then the screen will display the inscription "Kill!". And the killed person will crumble into colored squares. You need to observe your site because other players can take it for themselves. You can control the figurine from anywhere, but it's best to do it at the bottom of the screen. It is how the application works best. There are no levels in Paper.io 2, but new figurines are available for downloads. So, for example, for killing a leader, you can get a pink donut. And for reaching an area that will take 10% of the playing field - a cow. Paper.io 2 Controls The control is so simple. You have to control the moving cube with your finger across the screen to capture as much space as possible. Then, to drop the enemy, you have to touch the enemy track. Paper.io 2 Graphics Paper.io 2 has beautiful Graphics. In the main menu, we see only tables with a record and a nickname, as well as a start button. Some figures, multi-colored squares, and traces of their movement appear on the screen. The playing field is round. In the upper right corner, you see a list of players currently running around the map. Each player has a different color. Take green as an example. Verdict Paper.io 2 is a small masterpiece. The game keeps in constant tension and makes you press restart again and again. Paper.io 2 is not exactly a sequel to the first game but rather an improved version with a fresh design. Unlike other games in this genre, Paper.io 2 doesn't have a multiplayer mode. The game doesn't bring significant changes – apart from the graphics and gameplay details. But it retains the addictive fun that made the game famous.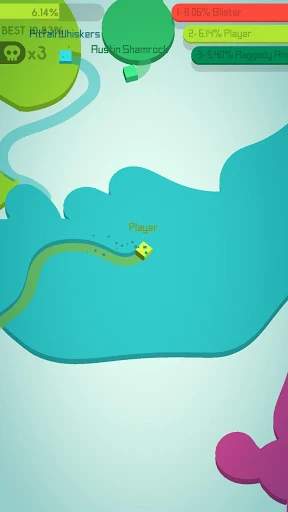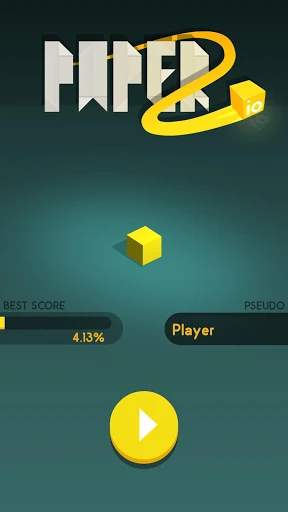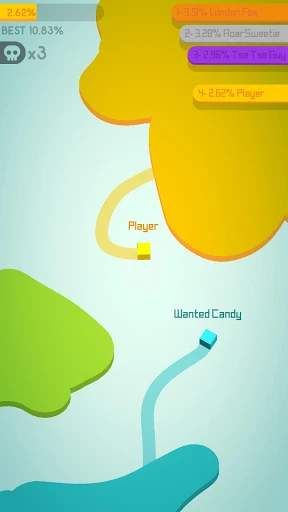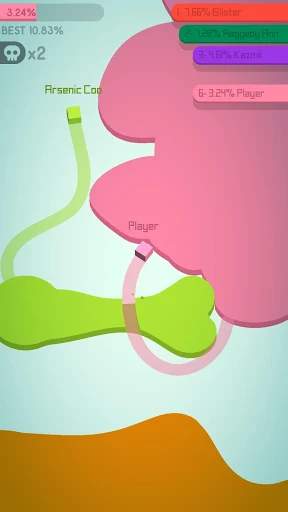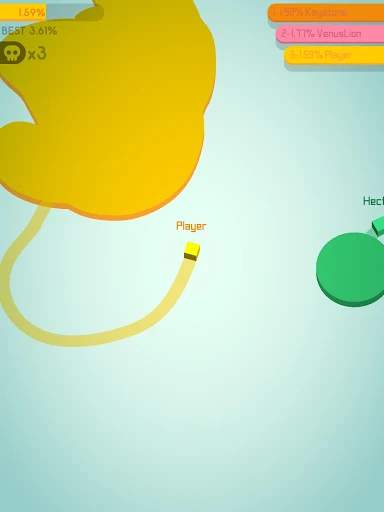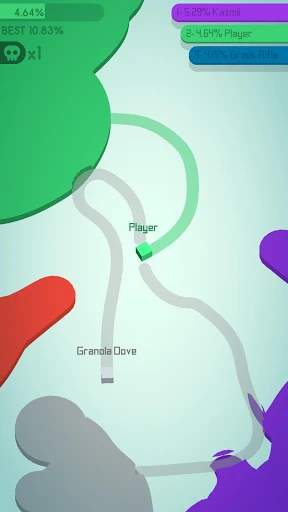 Disclaimer
1. Gamescg.com is your best location for curated Mobile and pc games, reveals, exclusive content, and in-depth reviews. We do not cooperate with any game developer unless we specifically state otherwise.
2. Gamescg.com is a review site, We do not host or provide any game files or downloads. Copyrighted materials belong to their respective owners.
3. Every page on this site conforms to Google's Advertising Policies, including the Unwanted Software and Malicious Softwarepolicies, and theMicrosoft Advertising Policies.
4. Official links, where they appear, link to legal sources such as Steam, the Playstation Store, Windows Store, Nintendo Store, Google Play Store, iOS Store.