 Editor's Review :
Candy Crush Friends Saga is a casual game with Candy Crush as the theme. Players can complete the elimination by moving a candy to form three or more skill combinations in the game. Players can also create various special effects in the game. Such as linear effect and range effect. Gameplay The other rules in the game are pretty different, except for three candies of the same color. First of all, in this game, the number of times that sweets can be moved in each level is limited. You can't get high scores like other brainless games. And this game did not score the final goal with a high score. The tasks at almost every level are different. If you fail to complete the homework in a limited number of steps, even the highest score will fail. All in all, this game is more inclined to solve puzzles and needs to be passed cautiously. There are many levels in the game, and hidden routes and maps will only appear after you play step by step. It is estimated that many friends have played more than 100 times the level. So you can imagine the charm of the game. After a few short teaching levels, even if the game officially starts, players must first know the goals of each class, such as reaching a specified score within a certain number of times, or eliminating all jelly, cream, or ropes on the screen. There are also designated cherries, etc., fruit. Therefore, players must use the number of actions carefully and reduce meaningless actions to complete the task as soon as possible. Every time you clear four or more candies, you can get a unique stripe or candy bag. The former can eliminate a row/row of candies; the latter can eliminate a certain number of candies around. For example, if you stop five candies of the same color at a time, a more powerful chocolate ball will appear. Replace the chocolate balls with candies of any color next to them to eliminate all candies of that color on the screen. Due to the limited number of steps and specific tasks, special candies need to be used more and more. If they are eliminated one by one slowly, it won't be easy to pass in the future. Graphics The background of the game is in the candy kingdom. The 3D graphics are adorable, and each candy is depicted very delicately. Coupled with the reflective surface and the crisp impact sound, the candy is as crystal clear as a glass ball. Sound effects The game has background music, but not much; this is very simple; it can calm people down, concentrate on solving problems, and give people a unique sense of mystery. Conclusion Candy Crush Friends Saga is a match-3 elimination game. It is a small game that successfully passes the level. Players can exclude as much as possible in the game as much as possible. Use special effects to carry out peculiar activities. This is a small game suitable for players of all ages. Players can move and challenge as they wish in the game; what are you waiting for? Come and play together.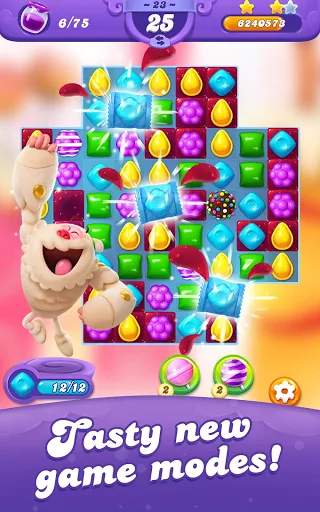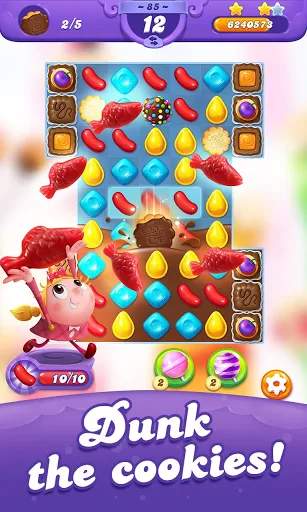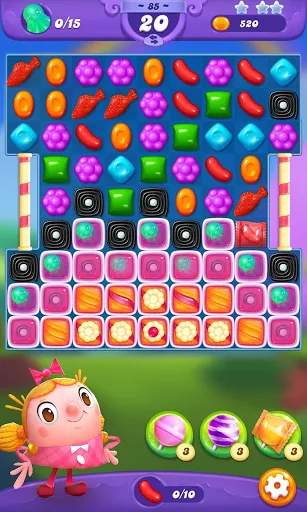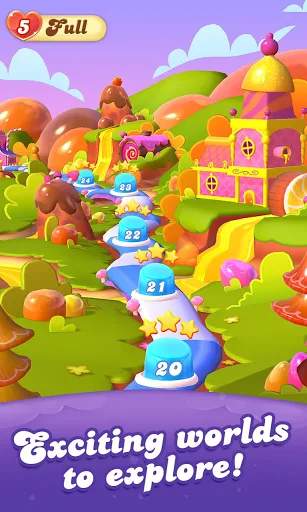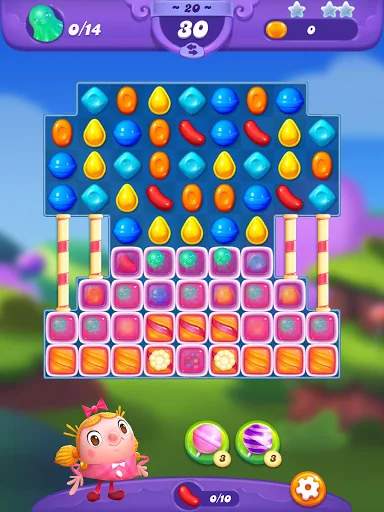 Disclaimer
1. Gamescg.com is your best location for curated Mobile and pc games, reveals, exclusive content, and in-depth reviews. We do not cooperate with any game developer unless we specifically state otherwise.
2. Gamescg.com is a review site, We do not host or provide any game files or downloads. Copyrighted materials belong to their respective owners.
3. Every page on this site conforms to Google's Advertising Policies, including the Unwanted Software and Malicious Softwarepolicies, and theMicrosoft Advertising Policies.
4. Official links, where they appear, link to legal sources such as Steam, the Playstation Store, Windows Store, Nintendo Store, Google Play Store, iOS Store.