 Editor's Review :
PUBG NEW STATE is a quality and exciting project from KRAFTON, Inc. It's also an action game with all the classic battle royale elements. It is another new leap in the PUBG franchise, but not known whether this is the last part.  But so far, the developers are putting their efforts into this particular part. Now events are taking place in a new world and a new year. You will have transported to 2051 and forced to jump with a parachute in the city of Troy. The developers didn't sit around trying to create something unique. They added many futuristic elements: drone shops, weapons, shields, new designs, and more. It is honestly a new game that features many features and unusual innovations. It is not the same classic game anymore. This part appeared not so long ago, so you can enjoy every second now. Gameplay You will have offered to go through the tutorial at the very beginning. If you have played in other parts, you do not need it. Then they will offer to choose a character, customize the appearance. You cannot change the equipment. It is natural because you will find all the weapons on the map. All matches will boil down to the fact that you have to fight with a hundred players at once. Everyone will, first of all, fly on an airplane, from which it is necessary to jump out with a parachute. You will have to land at any place marked on a huge map. You can land on a specific point. If you had to look at the mini-map earlier, the inscriptions would be before your eyes. So you definitely won't miss it. Next, you have to look for the necessary items. Those that will help you survive. The pistol and cartridges alone will not be enough. You have to look for weapons, cartridges, medicines, equipment, and much more. Next, you have to think over tactics. There are two options: look for opponents and kill in turn. Or hide in anticipation of a good moment. They decided to leave the safe zone, so you will again move around the territory. A vehicle will be helpful in this case. But there is a problem - this way you will be much more visible. And the car makes a lot of noise. Players will face each other during the match until the last survivor has left.  Control The game in question is a complicated shooter to master. It will offer you a complex control interface like Call of Duty. You will get used to scattering buttons on the screen only with time.  In the main menu of the game, you can enjoy the social component of the project to its fullest. Here you will come across a full-fledged chat and the ability to create a list of friends.  Graphics The graphics have improved, which means that the requirements have become higher. In this case, when studying the game, you need to start with the fact that this is a royal battle. But this is a more developed and varied battle in respect of gameplay. The described game is an excellent continuation of the franchise. In this case, the developers decided to take a risk and added many new chips. The level of quality has increased, especially in the case of graphics. It has improved lighting mechanics, visual effects, texture quality, and graphics, in general. Thanks to some manipulations in the engine, the mechanics of destruction appeared. Now the physics of the characters is better. Transport moves more realistically. Even bullets now fly like real ones. Conclusion PUBG NEW STATE is an excellent version of an already known story. Essentially, everything will be identical, but only in an ideological sense. Otherwise, this is a different world in which everything is completely different. Moreover, everything is better and more attractive. Therefore, you can enjoy the gameplay of PUBG New State to the fullest.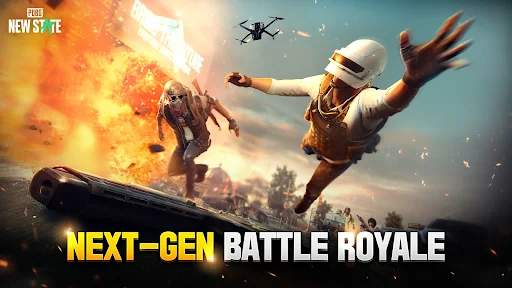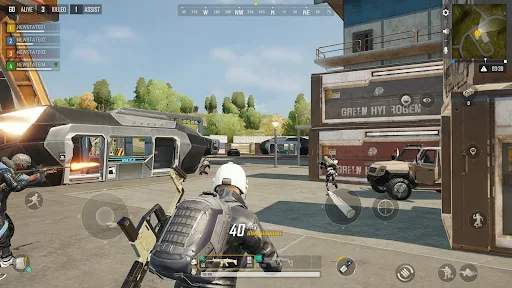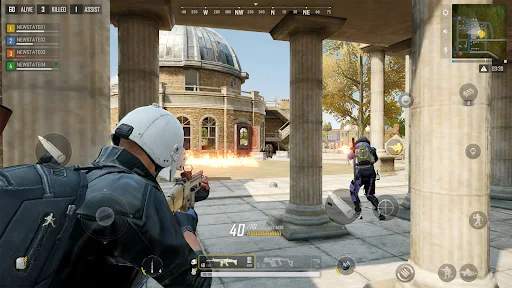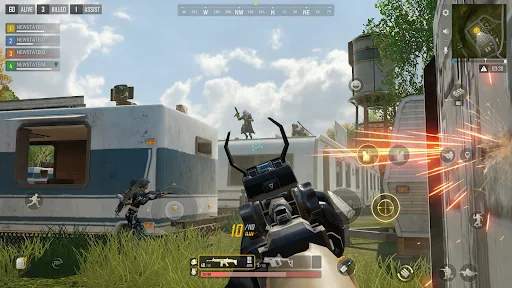 Disclaimer
1. Gamescg.com is your best location for curated Mobile and pc games, reveals, exclusive content, and in-depth reviews. We do not cooperate with any game developer unless we specifically state otherwise.
2. Gamescg.com is a review site, We do not host or provide any game files or downloads. Copyrighted materials belong to their respective owners.
3. Every page on this site conforms to Google's Advertising Policies, including the Unwanted Software and Malicious Softwarepolicies, and theMicrosoft Advertising Policies.
4. Official links, where they appear, link to legal sources such as Steam, the Playstation Store, Windows Store, Nintendo Store, Google Play Store, iOS Store.